Slurry and paste tailings pipeline made from UHMWPE
---
Slurry and paste tailings pipeline made from UHMWPE
Slurry and paste tailings pipeline for Tongling Nonferrous Metals from Dragon UHMWPE.
UHMWPE, ultra-high molecular weight polyethylene, is a thermoplastic engineering plastic, with an average molecular weight above 1.5×106 g/mol.
Dragon UHMWPE pipe, made from UHMWPE resin with average molecular weight above 3×106g/mol, is more super at wear resistance. Especially made for application at mineral mining tailing slurry pipeline.
UHMWPE pipe can help greatly decrease the cost of mineral slurry pipeline for mining owners.
Due to containers shortage at port sea, Dragon UHMWPE design special steel crate for containing uhmwpe pipes that suitable for break bulk shipping.
UHMWPE pipe size: OD273 OD219 OD159 OD108 OD89MM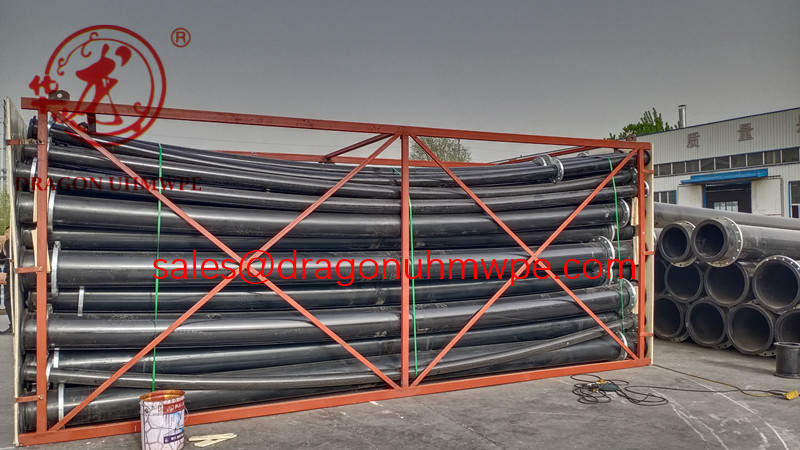 Webpage Copyright Shandong Yanggu Dragon New Material Co.,Ltd