Abrasive mining slurry pipeline made from UHMWPE material
---
Abrasive mining slurry pipeline made from UHMWPE material
Dragon UHMWPE pipe offer high abrasive resistant solution for mining and mineral processing.
The uhmwpe pipe is designed for discharge of mineral slurry, and offer customized wall thickness for required working operation pressures.
The uhmw-pe pipe can be widely used at mining slurry transport, it offerrs some comparative advantages:
Longer wear life 5:1 compared with PE100.
Lighter in weight, lower installation cost compared to lined steel pipes.
Lower surface roughness and chemical inertness make uhmwpe pipeline with a good contribute to lower pressure loss.
Technical parameters:
UHMWPE bare pipe outer diameter from 30mm to 1000mm
UHMWPE bare pipe wall thickness from 3mm to 50mm
Length: customized. Normally 5.8m/pc or 11.8m/pc
Temperature range: -269 ℃ to +75℃
Operation pressure: up to 3.5 Mpa.
Connector or joint method:
Steel flange: Australia AS2129 D/E, ASME, BS, SABS, DIN, GOST, or customized.
Material: carbon steel or stainless steel.
Fixed or swivel flanges.
This is uhmwpe pipe Dragon offered to its client Zijin Mining.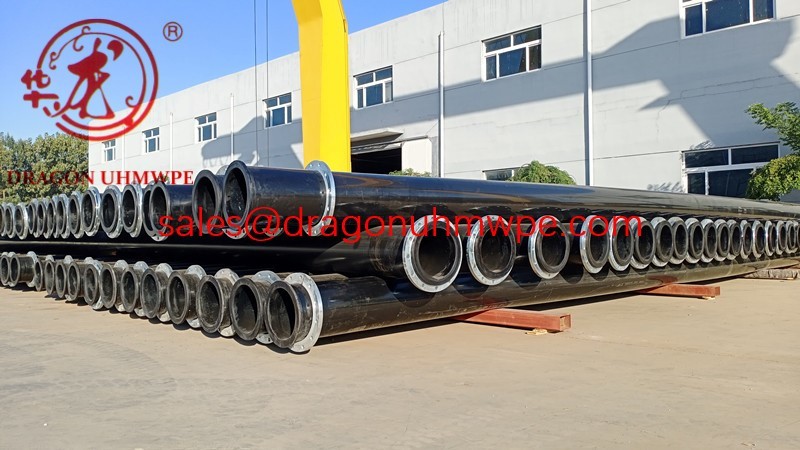 Webpage Copyright Shandong Yanggu Dragon New Material Co.,Ltd